What is the "best" personality for a professional footballer to have? For a star athlete of any sport? Is there a correct type? You might say humble, down to earth, but what if that leads to someone timid or meek? What about fiery and aggressive? Could lead to rash and reckless.
A good player needs a chip on their shoulder, adversity. What happens when raw, natural talent simply put them ahead? Not to suggest they haven't worked for where they are, but what if their "chip" is nearly non-existent.
What if their position requires a cool headedness and calm demeanor? I think it is fair to say that different personalities can lend themselves to different positions. But what about two polar opposite personalities and playing styles, both within the same position type, albeit different roles. Does one function better?
There may not be a better juxtaposition in the current world of football than between Arsenal's Matteo Guendouzi and Mesut Ozil when it comes to who they are, their proximity to each other, where they are in their careers, and how they play the game. Both are extremely divisive in how fans talk about them, none more so than Mesut. Yet these two find themselves walking down similar paths.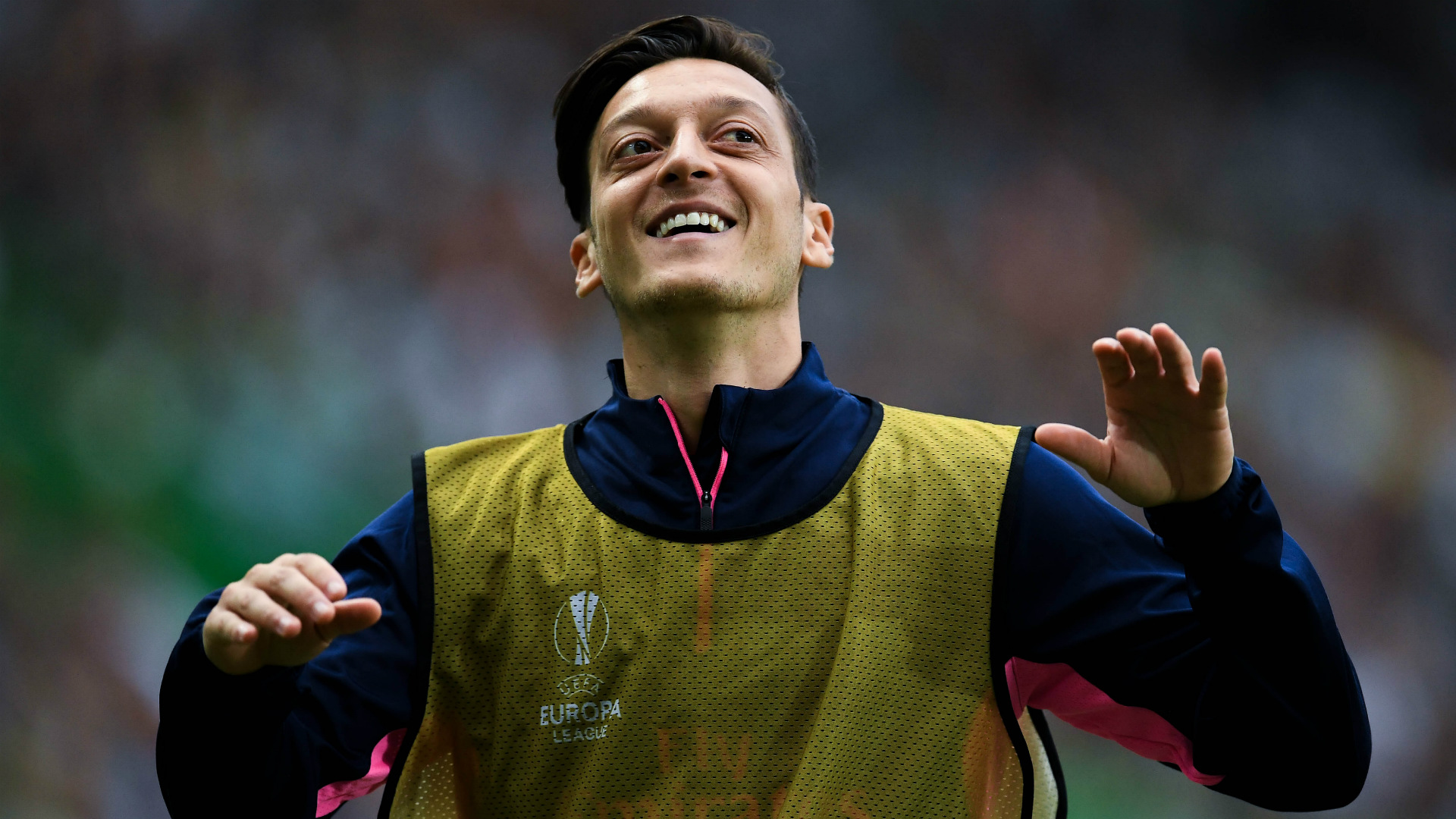 Cool, calm, aloof, elusive, tricky, slick, and sly. Lazy, a waste, thief, greedy. The list goes on, positive and negative, when it comes to descriptors for Mesut Ozil. The adjectives run the gamut. Hate him, love him, detest him, or praise him – Ozil will hardly show an outward sign of reaction. His game is stamped by a signature cool, calm, and collected composure that can rub some the wrong way, and his career was made by probing the defense for weaknesses, scanning the pitch for the devastating ball, and taking his time to dissect a side with a single, precise incision.
At age 31, he has 600 appearances to his name, 105 goals, 216 assists, and over 45,000 minutes played. What does he have to show for it? Only 4 FA Cups with Arsenal, La Liga champion, Spanish Cup winner with Real Madrid, Spanish Super Cup Winner, a German Super Cup with Werder Bremen, youth trophies, a list of personal awards and accolades for assists and scoring…Oh, and the world's top prize, a World Cup. Truthfully, Ozil probably doesn't have to play another game to retire as one of the most successful players in the last decade or two.
But when it comes to playing tomorrow, or the match after, in this season, he will have this work cut out to prove, to the person that matters most, he still has it – Mikel.
Fiery, rash, passionate, bad-tempered, volatile, uncontrollable, explosive, promising, lively, youthful. Similarly, the adjectives continue on for young Matteo Guendouzi, yet the characteristics are in complete contrast. A boy with an engine that never stops – good or bad – whose fire gets him into trouble, yet arguably has put him in a position to compete in top flight football at such a young age.
At 21, he already has 112 appearances to his name, although he currently is a player that lacks the end product, only notching 1 goal and 6 assists. Developing that chance creation side of his game is certainly the next step for his footballing game, but it is far from the only thing that needs growth. His fire is undeniable, but his willingness to be the villain is used against him by those pointing out the often immature fashion. No one needs reminding of his choking of Neal Maupay during the restart, or his antics as he left the field against Watford to a chorus of boos and flashed the crowd two fingers on one hand and one on the other in reference to the 2-1 scoreline that Arsenal would go on to blow in the final 20 minutes.
Despite these vastly different personas each play within Arsenal's midfield producing very different games within the chalk. Ozil, known for that patient and daring game, topped with bits of flair that remind everyone of the star he is…when they are coming off. He drifts in between the lines, ghosts around he field looking for that opportunity to appear and change the game with a few touches. Matteo, an engine that can be seen buzzing around the park, often playing the side to side ball to keep it moving, recycling possession, or attempting to cause some disruption off the ball. To say their games are just different is an understatement.
Yet, they find themselves walking down a similar, lonely path. Amy Lawrence likened Ozil's relationship with the club to that of two people going through an elongated breakup or divorce. Things have reached that point where everything that is done is viewed through a tinted lens that spins things in a negative direction. The goal posts often move, nothing is good enough, and no mutual agreement can be found.
Matteo, in a slightly different, but similar situation found himself on the outside looking in – figuratively and literally – when he refused to apologize after his incident with Maupay and was forced to train by himself, separated from the rest of the squad. He didn't play a single moment after Brighton and his fate seemed sealed with many fans after posting about his holiday on the day Arsenal won the FA Cup.
Both these players seemed to have had the club looking to move them away from the club. Whether it was shopping Matteo around for perspective buyers and including him in just about every swap deal possible, or objectively trying to force Ozil out of the club to alleviate themselves of the £18m burden his final year under contract will cause – it appeared as though their ties with Arsenal would end unpleasantly.
In recent weeks, it seems as though Arsenal's attempts to ship either off have failed. I imagine part of that is due to differing valuations of the players and other clubs' willingness to accept that cost. However, with limited options in the midfield, Arteta seems to be entertaining the idea of welcoming them back into the fold. Ozil played against Aston Villa in Arsenal's friendly and Mikel has spoken to the media of Guendouzi's clean slate. Is this with actual intent to follow through or simply change the narrative that surrounds these two players?
In either scenario, one can rationalize the decision to some degree, but it can hardly be expected that this outcasting will alter the personas of Matteo and Mesut. Is there really a road back for these outcasts this season to alter the image many have of them? Even if only for a year, is there a final swan song to be heard?
They carry themselves in a much different manner, yet are both wandering a lonely road. Mesut's years wind down while Matteo's future is still ahead of him if he can right his ship and point himself in a positive direction. We wait and see if their path loops back through north London for another year or curves toward a different pasture.